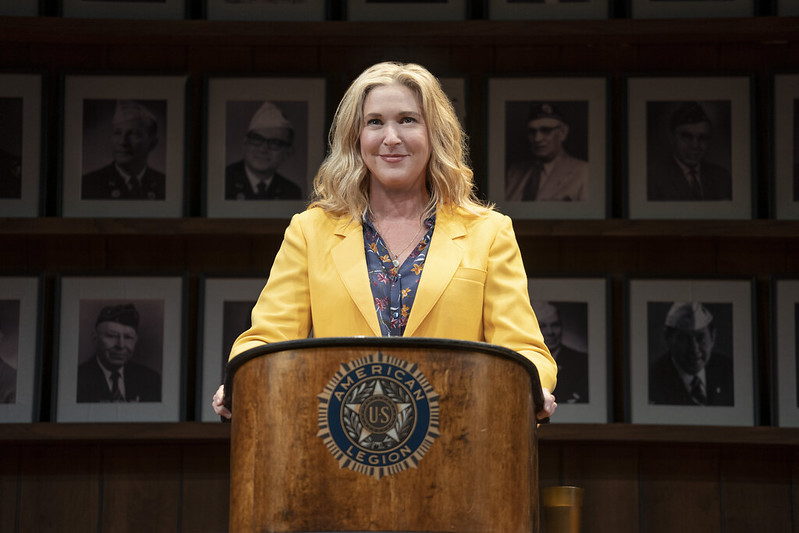 by Shelley A. Sackett
What The Constitution Means to Me asks us to think about and get personal with the US Constitution, and that request couldn't come at a more timely moment. It seems that hallowed document is front and center in our daily lives, whether we invite it or not. We read the news and, while we were aware Trump was shredding the Constitution with the hope it could never be pieced back together again, we now have to wonder — did he also flush it down the toilet?
We browse news of the Supreme Court's latest actions and can't help shivering at how the majority of the chief enforcers of our alleged democracy seem hell-bent on following his lead, emboldening those who would discriminate, marginalize and disenfranchise.
Which is why the Constitution is something I — and I'm sure I'm not alone — have thought about a lot lately.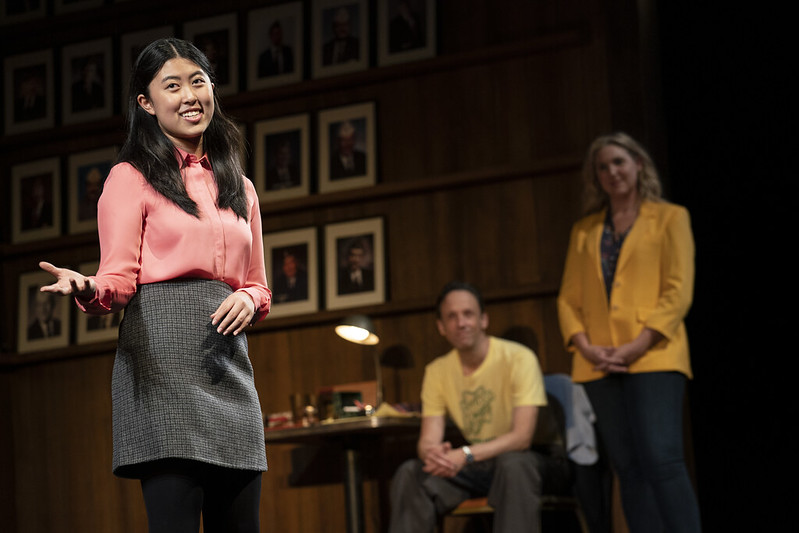 That experience cemented a deep love for and knowledge of the document she unapologetically venerated until she realized, as she grew older and the rose tint of her glasses faded, that its authors' intentions were more repressive than liberating.
The spectacularly talented Cassie Beck channels Heidi, and she is a powerhouse and marvel to witness. She is a consummate storyteller, appearing extemporaneous and almost ditzy at times as she methodically lays the groundwork for some heady conclusions. She addresses the audience with warmth, humor and honesty, whether playing her 15-year-old or 41-year-old self. She confesses of late she has been troubled by an unanswered question: what was it she had loved so much about the Constitution when she was a teenager?
For the next hour of the 105-minute intermission-less production, Heidi/Cassie wanders through the Constitution, exposing its flaws and malevolent intent with stories from her own family and from Supreme Court cases. (Authentic recordings of actual Supreme Court hearings add a compelling touch). She highlights how the Framers — all white male property owners — deliberately omitted reference to anyone else when they drafted the Constitution meant to provide equal protection under the laws of the land that document would rule.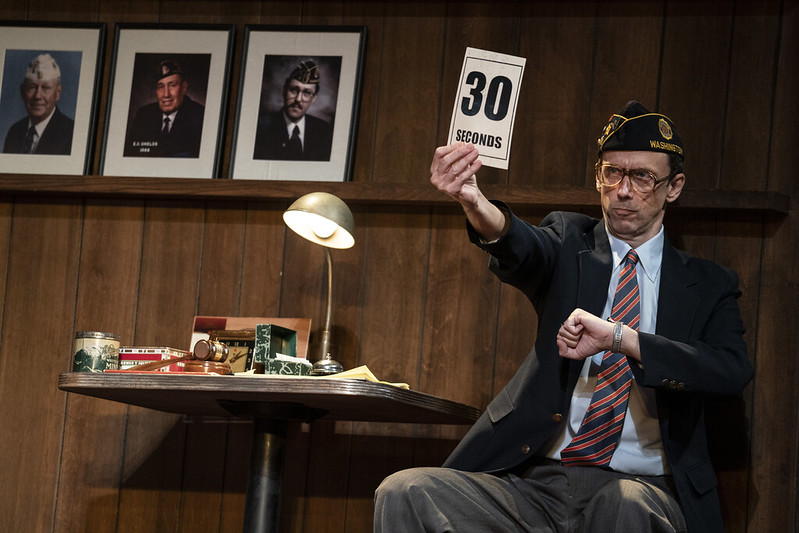 The Constitution, she points out, "was designed to protect the men who made it and their property — which was sometimes people — from the government."
This has resulted in sanctioned violence against generations of Native Americans, people of color and women, including her own mother, whose first memory of her stepfather was him socking her mother in the face.
Along for the ride, we learn quite a bit about the Constitution in a way that is not at all reminiscent of law school. Schreck's understanding and appreciation of that document is deep, and her script transforms complicated concepts into easily relatable vignettes. She tells story after story about women in particular who, she notes, aren't even acknowledged as existing until the 19th Amendment, ratified in 1920. "What does it mean if the Constitution doesn't protect women?" she bemoans. By way of tragic example, she shares her own mother's and grandmothers' stories of heart-wrenching abuse, allowed by "centuries of laws that told them they were worthless."
Later, after treating the audience to her primal scream/howling sob — her instinctive coping mechanism against rage and despair that has chased away more than a few boyfriends — she wonders aloud, "Maybe this is just the appropriate response to everything right now?" That line drew thunderous applause.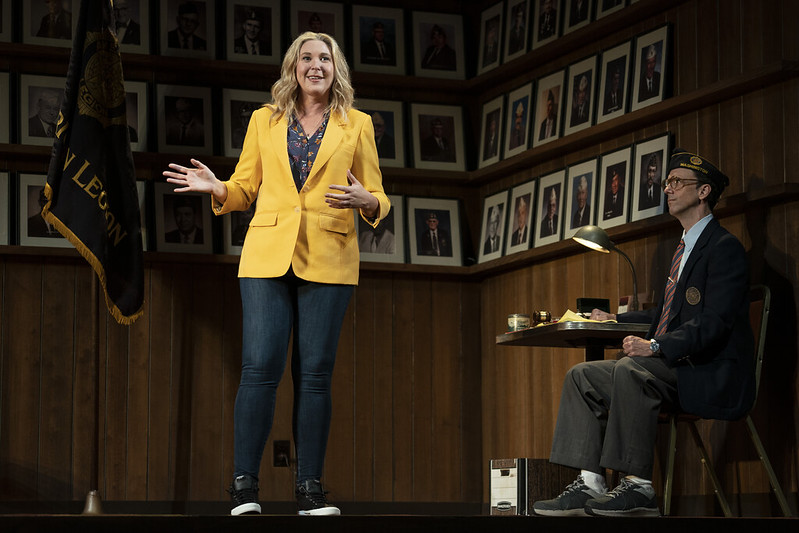 Lest this paint a dark and pedantic image of this dazzling production, be assured that there are as many moments of hilarity and lightness as there are of stark reckoning. Teenage Heidi doesn't only love the Constitution; she also loves Patrick Swayze, magic spells and making out with boys. Beck is charming and engaging, and the physicality and expressiveness of her acting chops is as mesmerizing as it is enjoyable. This is Broadway-quality acting at our own back door.
The last 15 minutes of the show unfortunately break the mood and shift the pace. They are devoted to a debate about whether the Constitution should be scrapped or tweaked. A parliamentary debater, Emilyn Toffler, a 17-year-old Californian — who was annoyingly difficult to hear and understand — joined Beck on stage. The audience received pocket-sized copies of the Constitution (a nice party favor) and, after listening to both sides, was asked to vote whether to preserve the US Constitution as written or scrap it and start over. "It is because of the Constitution, not in spite of it, that we can have this debate," said Toffler, who was arguing for preservation. In the end, the representative audience member chosen at random to deliver the verdict, agreed.
And so, at least as of last Wednesday night's performance, the Constitution remains the ruling document of the land. For more information and tickets, go to: https://www.huntingtontheatre.org/
'What the Constitution Means To Me' — Written by Heidi Schreck. Directed by Oliver Butler; Scenic Design by Rachel Hauck; Costume Design by Michael Krass; Lighting Design by Jen Schriever; Sound Design by Sinan Refik Zafar. Presented by Huntington Theater Company at Emerson Cutler Majestic Theatre through March 20.